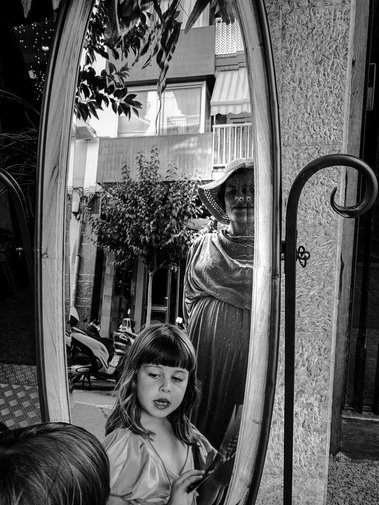 SOBRE MÍ (ESP)
Me llamo Tatiana. Soy fotógrafa de familia nacida en Brasil y residente en Madrid.
Empece mi trayectoria como fotógrafa de bodas, aprendi a fotografiar en analógico. Trabaje 10 años en producción de publicidad y eso me brindo una mirada estética y la capacidad de contar historias.
En 2017, en Madrid y con la llegada de mi primer hija, Nina, nació el proyecto familia donde documento, en sesiones relajadas y mágicas, la belleza de la Maternidad, de los lazos familiares e infancia contando historias reales de mis clientes que desean, así como yo, eternizar esos bonitos recuerdos.
Nina y Teresa me inspiran todos los dias a contar mas y nuevas historias, aparte de la nuestra.
Si te gusta mi trabajo y te gustaría documentar tus momentos especiales en familia escríbeme que estaré encantada en contactar contigo.
ABOUT ME (ENG)
My name is Tatiana. I am a maternity and family photographer born in Brazil and based in Madrid.
I'm a mum of two beautiful babes and I'm waiting for the third one.
I've started my carrer as a wedding photographer. I've learned and used to photograph the weddings with film camera on 2001. I also worked 15 years in advertising production and that gave me an aesthetic look and the ability of storytelling.
In 2017, in Madrid and with the birth of my first daughter, Nina, the family project was born where I document, in relaxed and magical sessions, the beauty of motherhood, family ties and childhood.
I capture real stories of my clients who wants, like me, to eternalise those beautiful memories.
Photos are gifts that you will be thankful in the future. They are memories from generation to generation and that is what encourages me to document real stories for clients that like me wish to eternalise those beautiful moments forever.
Nina and Teresa inspires me every day to tell more and new stories, apart from our own.
If you like my work and would like to document your family special moments write me and I will be happy to contact you.
e-mail: tatacinelli@gmail.com phone: +34 605 463 297